International Conference on Social Policy in the Islamic World
24/09/2017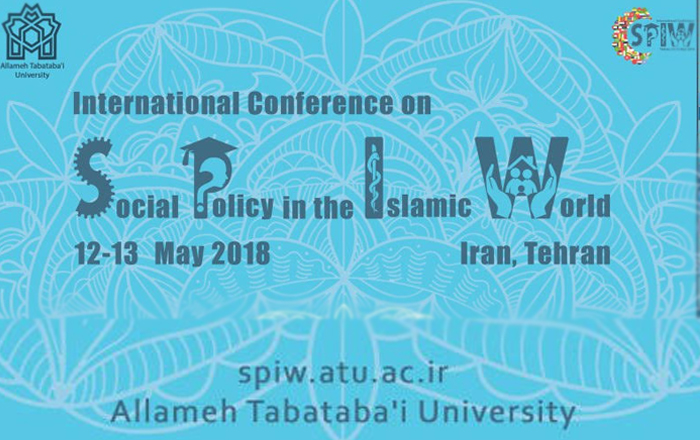 International Conference on Social Policy in the Islamic World
Directorate for International Academic Cooperation -
Allameh Tabataba'i University, as the largest public university in Iran specialized in humanities and social sciences) is pleased to hold the first international conference on "Social Policy in the Islamic World" in May 2018. Lack of a comprehensive social policy agenda is seriously felt amid profound political upheavals in Muslim countries; hence, this conference represents a timely response to this issue by the academic community. While focusing on this specific agenda, the conference themes have been designed in a way to cover a broad range of related topics from a multidisciplinary perspective. Therefore, both individual papers and closed panels from researches engaged in various aspects of social policy are welcome to be presented in this Conference. Visit Tehran in its beautiful spring and discuss these issues with colleagues from around the globe.
The Conference will be held from 12 May 2018 at 9:00 to 13 May 2018 at 18:00 in the Faculty of Social Sciences, Allameh Tabataba'i University, Golnabi St., Shariati St., Tehran, Iran.
For more detailed information on the conference, please contact the following telephone number: +9821 22223001 (Saturday to Wednesday; 8 am to 3:30 pm Tehran Local Time), or email us at spiw@atu.ac.ir. Conference Website is also available for more detailed information at http://spiw.atu.ac.ir.
Your comments and questions about our news are highly welcome at
ennews@atu.ac.ir
. Your emails will be answered as soon as possible.
Close
Search in ATU news archive
MORE NEWS

News Archive