Iraqi Ministry of Science and Education Visits ATU FCS
29/05/2017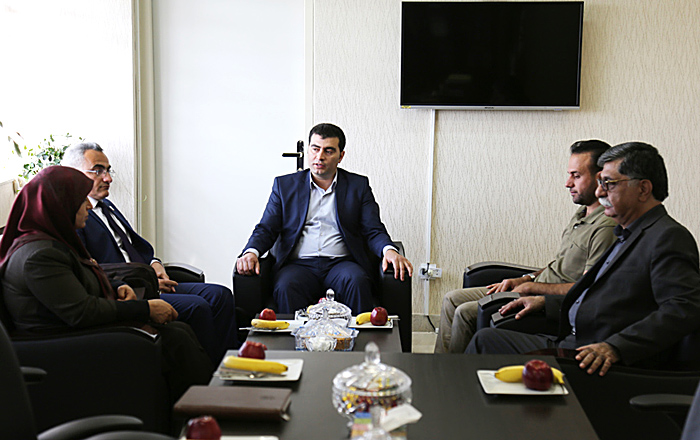 Iraqi Ministry of Science and Education Visits ATU FCS
Directorate of International Academic Cooperation -
A Delegation of the Iraqi Ministry of Higher Education and Scientific Research, Kurdistan Region (MHEKR), visited ATU to discuss further cooperation.
In the session held on 1 May 2017 in ATU Faculty of Communication Sciences (FCS), Dr Forghani, FCS Dean, briefly introduced the Faculty and said: "FCS was first founded by Dr Motamednejad, father of Iranian Communication Science, before the 1979 Islamic Revolution. Many Iranian journalists are graduates of FCS and the faculty is currently offering education and research to both Iranian and foreign students. We can begin our cooperation through signing an MoU and exchanging students and faculty members." He also proposed the inclusion of joint workshops and programmes in the MoU.
Then Dr Nezakat Saeid, from the Iraqi delegation, said that "Media is one of the phenomena the today Iraq is seeking for; Iranian universities have great potentials and we want to make use of your experiences." He then added that media has a long history in Iraq, but its academic study in rather new. Dr Nezakat Saeid then pointed to the great interest on the part of Iraqi students to study in FCS, especially in the field of Media Studies."
Your comments and questions about our news are highly welcome at
ennews@atu.ac.ir
. Your emails will be answered as soon as possible.
Close
Search in ATU news archive
MORE NEWS

Jul. 1, 2020
June 21, 2020
June 16, 2020
May 21, 2020
Apr. 25, 2020
Apr. 20, 2020
News Archive