Afghanistan Ambassador to teach Pashto in ATU
05/08/2020
Directorate for International Academic Cooperation —
The 1st Free Online Course in Pashto Language is planned to be held in Allameh Tabataba"i University (ATU).
The First Free Online Course in Pashto Language will be held in ATU since Thursday, 6 August 2020. The Course is planned to be held in 12 sessions, all organised on Thursdays.
The Ambassador of the Islamic Republic of Afghanistan, Mr Abdul Ghafoor Liwal, teaches the Course. Liwal is a literary author, translator, and journalist, and has published more than ten books in Pashto. Having an advanced command of Dari, Pashto and English, Liwal has graduated in Pashto Language and Literature from Kabul University. 
The Course sessions are open to all academicians interested in learning Pashto Language.
More information on the registration process and online event link are available in the followin poster.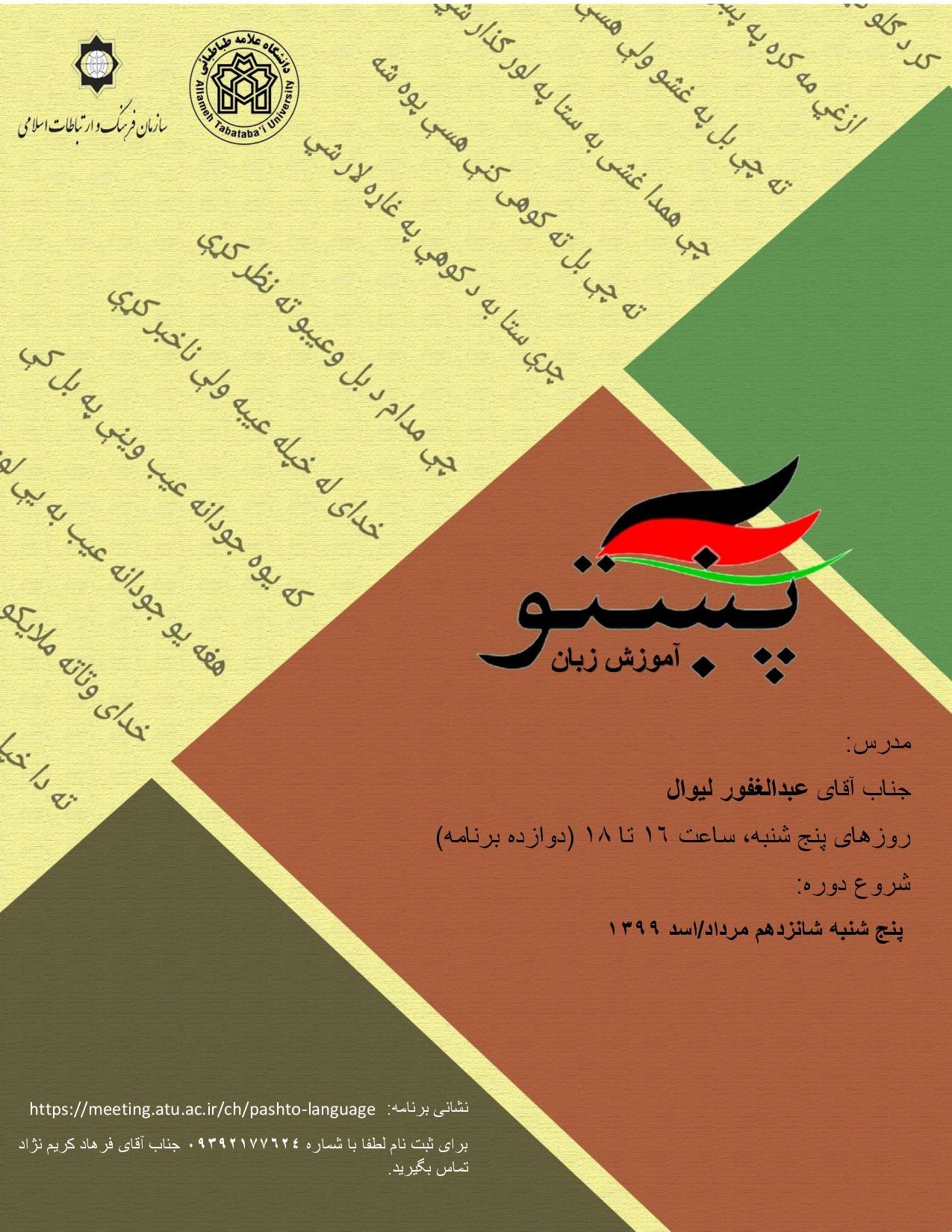 Your comments and questions about our news are highly welcome at
ennews@atu.ac.ir
. Your emails will be answered as soon as possible.
Close
Search in ATU news archive
MORE NEWS

Nov. 14, 2020
Oct. 25, 2020
Oct. 24, 2020
Oct. 16, 2020
Oct. 17, 2020
Oct. 18, 2020
News Archive