International Conference Held by ATU and the SUN in University of Guilan
01/05/2019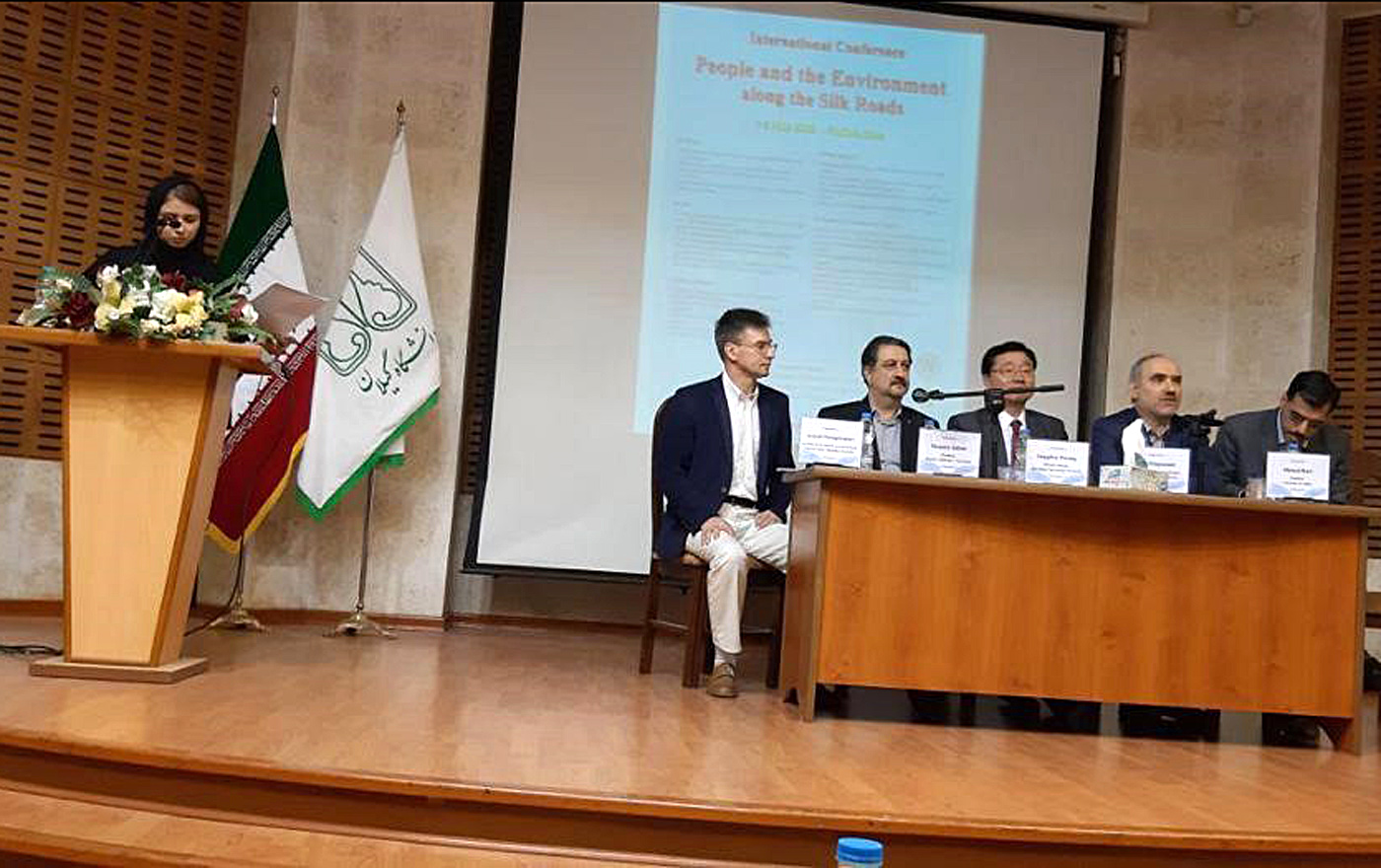 Directorate for International Academic Cooperation —
The third international conference on "People and the Environment along the Silk Roads" was held by Allameh Tabataba"i University (ATU), in partnership with University of Guilan and the Silk Road Universities Network (SUN) on 1 May 2019.
In the international conference entitled "People and the Environment along the Silk Roads," held by ATU and organised in University of Guilan, faculty members and students from ATU, University of Guilan and several foreign universities presented their papers on the subject.
In the opening speech, Professor Hossein Salimi, ATU President, and Dr Faez Dinparasti, Head of the Institute for Cultural Studies addressed the audience on the various aspects of the interactions between people and the environment in the region and its benefits for the region and the world. Then, participants and researchers presented their papers in five different panels.
The main topics discussed at the conference included respect for the environment in the ancient and modern literatures of the Silk-Road region; historical role of water basins in the formation of civilizations; legal procedures and the environment along the Silk Road; water crisis management and the prevention of water wars; agricultural economics and regional cooperation in the Silk Road Region; management of the air pollution crisis in the Silk Road region; energy economics and its environmental damages; energy crisis management in the Silk Road region; role of the media in the formation of the environment; environmental protection culture in the Silk Road; social management of environmental crises in the Silk Road; environmental crises and their impacts on human social life; sustainable environment; and sustainable economy.
The conference was financially supported by the Silk-Road Universities Network (SUN) and University of Guilan provided its logistics. Apart from the Iranian participants, researchers from Italy, South Korea, Pakistan, Turkey, and Russia presented their papers in this event.
Close
Search in ATU news archive
MORE NEWS

Jan. 2, 2021
Dec. 26, 2020
Dec. 12, 2020
Dec. 12, 2020
Nov. 14, 2020
News Archive