Persian language Learning Summer School 2020
29/03/2020
ATU is going to hold the 2020 round of the Persian Language Learning Summer School.
Directorate for International Academic Cooperation __
Allameh Tabataba"i University"s Centre for Teaching Persian to Speakers of Other Languages (TPSOL) is going to hold the 2020 Summer School in Teaching Persian Language and Culture. 
All scholars and students interested in the Persian language and culture are then invited to participate in this event. 
More details on this event are found in the following English and Persian brochures.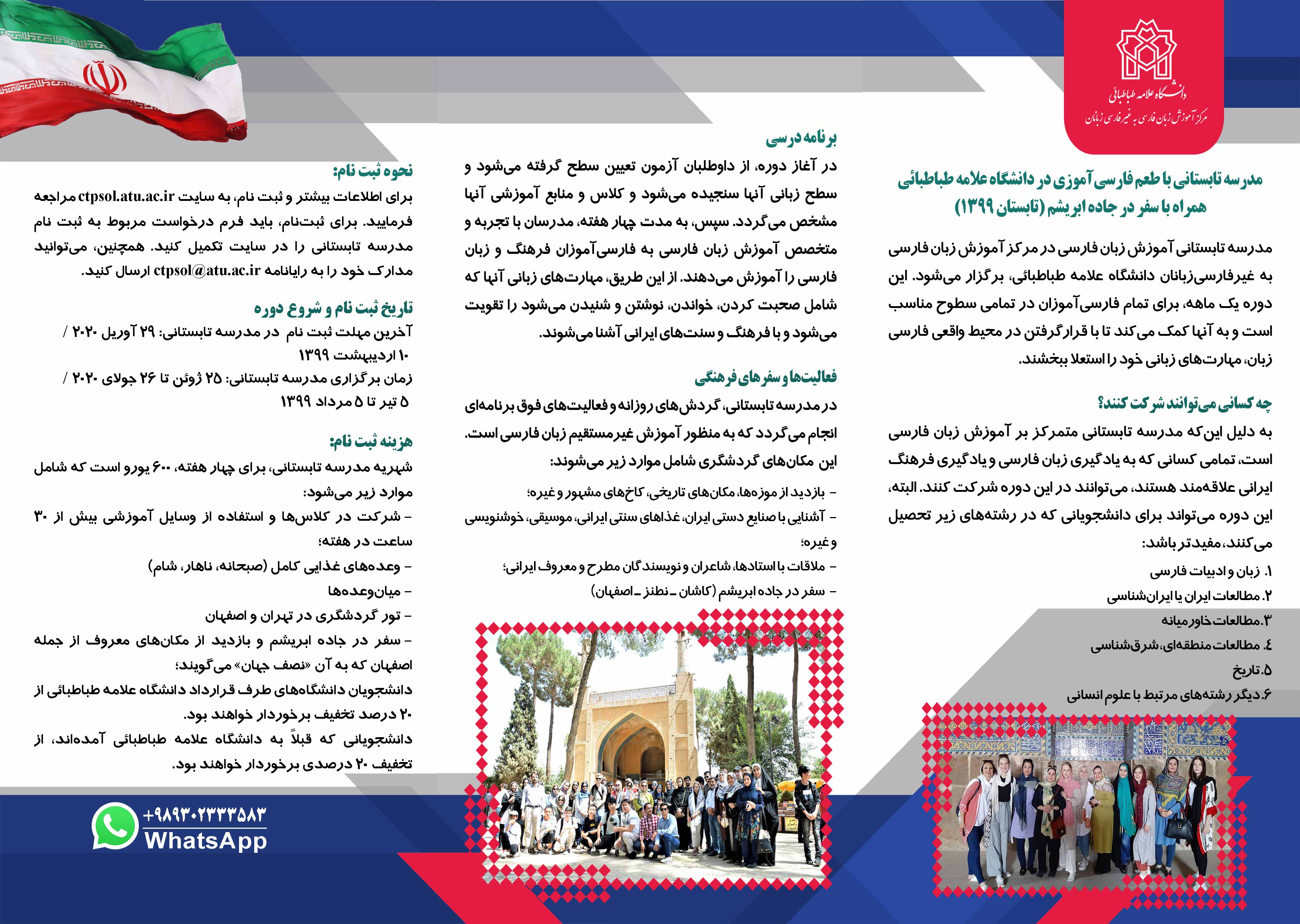 Close
Search in ATU news archive
MORE NEWS

Jan. 2, 2021
Dec. 26, 2020
Dec. 12, 2020
Dec. 12, 2020
Nov. 14, 2020
News Archive