Report: Cooperation with Silk Road Countries during Covid-19
11/01/2021
Directorate for International Academic Cooperation —
During recent months, Allameh Tabataba'i University (ATU) has taken effective steps toward cooperation with other universities, especially the Silk Road Universities. During the Pandemic, ATU has opened a new chapter in its international collaborations within the framework of online events. The online events organised during the Pandemic are briefly introduced below.
Cooperation with Afghan Universities
Afghanistan is one of the countries located on the Silk Road. Afghan universities, both public and private, have cooperated with ATU in various fields. In what follows, the online events co-organised by ATU and five universities from Afghanistan are reviewed.
Herat University
Herat University (HU) is the largest university in western Afghanistan as well as a member of Silk Road Universities Network. ATU has collaborated with this university in the form of online academic workshops, including the workshop on "The Role of Media in Peace Building" held for Afghan professors and students.
Khurshid Institute of Higher Education
Khurshid Institute of HE is located in Kabul, Afghanistan. It has collaborated with ATU in the form of joint online sessions and webinars in which professors from both universities have delivered speeches. One of the meetings was "Coronavirus and the Commitments of Governments and International Organizations", which was held online on 14 April 2020.
Ghalib University
Ghalib University operates in the cities of Herat and Kabul. During 2020, a number of workshops were held for the professors and the students of this university. Professors from both universities participated and were active in these workshops. In collaboration with the university, the Summer Schools in "Political Science" and "Psychology", as well as the School in "Research Methods" were organised in summer 2020.
Afghan Institute for Strategic Studies
It is an independent research institute which was established in October 2012 and has become a top research centre in Afghanistan. The Institute has had stable relations with ATU. In recent months, ATU has held joint meetings and seminars for the researchers and students at the Institute, including the "World after Covid-19," with an emphasis on Iran-Afghanistan relations, which was held online on 13 April 2020 with lectures by professors from both countries.
Mediothek Afghanistan
Since 2001 this institute has been involved in various capacity-building and peace-building programmes in the cultural, artistic, social, and media sectors. However, since last years, these programmes have been working with a modern approach for the youth of Afghanistan, Pakistan, and Tajikistan. It also has very good cooperation with ATU and the two universities have co-organised several meetings and workshops.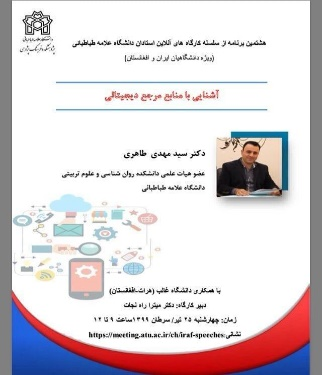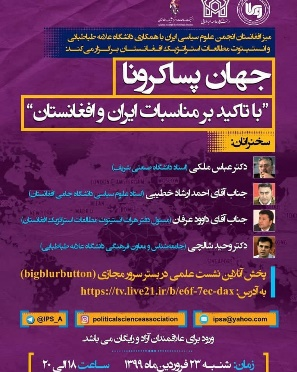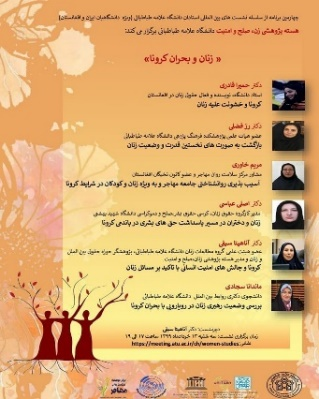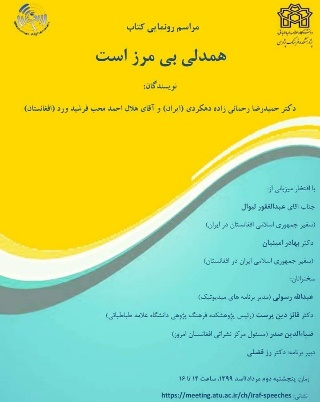 China
Chinese universities also are in close cooperation with ATU and have held numerous joint meetings and workshops in the summer of 2020. ATU held several online sessions with Shanghai University of International Studies and Beijing University of Language and Culture, with each event addressing a variety of topics, especially the areas of academic cooperation during the pandemic.
During this period, the Student Secretariat of the Silk Road Universities Network introduced Chinese cities along the Silk Road in a series of online programmes. In the field of language and culture education in Iran and China, workshops were held and well received by students from both countries.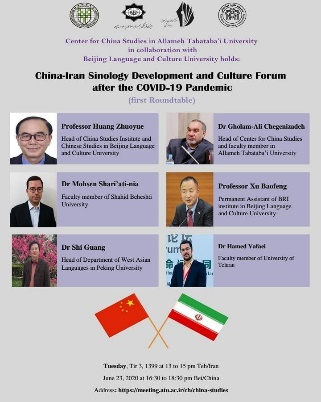 Turkey
During the months following the Pandemic, ATU held online workshops and sessions with universities and professors from Turkey. One of these sessions, organized by the Student Secretariat of the Silk Road Universities Network, dealt with introducing the Silk Road cities in Turkey and in which professors from Ankara University and Marmara University delivered speeches. Moreover, a Turkish Language Learning Workshop was held in ten sessions in which students interested in learning Turkish Language participated.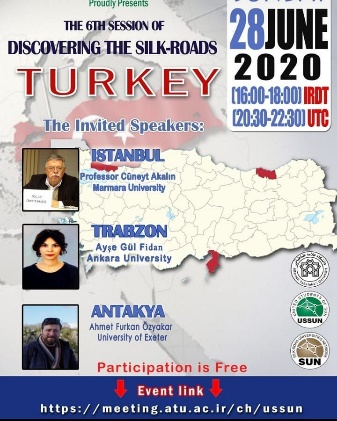 Spain
Spanish universities were the other institutes with which ATU cooperated in holding joint sessions and workshops during the Pandemic. One of these workshops was held with the subject of Training Non-native Teachers to Teach Spanish as a Foreign Language.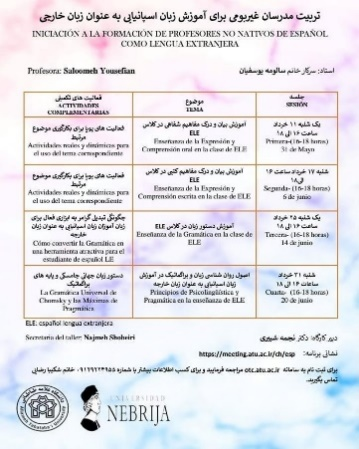 Italy
The Fourth Conference on Cultural Dialogue between Iran and Italy was held by ATU in October 2020 and intellectuals from both countries delivered lectures on the topic.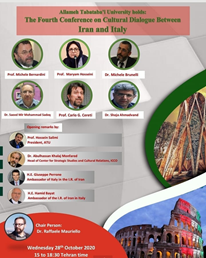 Russia
Russian universities have been one of the major partners for ATU in terms of international academic cooperation. From April to October 2020, numerous workshops and sessions were held with several universities in Russia, including Moscow University of Humanities, Kazan Federal University, Dagestan State University, and St. Petersburg University of Humanities and Social Sciences. In these sessions, Iranian students learned about Russian Language and Culture, and Russian students were introduced with the cultural and linguistic features in Iran.
Kazakhstan
ATU had also collaborations with Al-Farabi University of Kazakhstan, including the workshops held with the participation of students from both countries on Persian and Kazakh languages and literatures.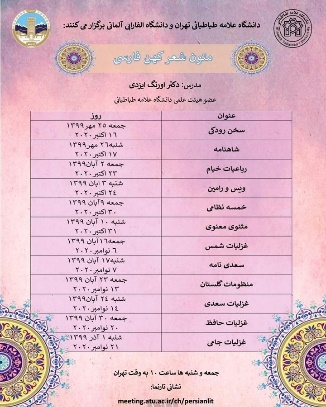 ATU has also had collaborations with ECO member states some of which are among Silk Road countries, such as Iran, Turkey, Afghanistan, Pakistan, Kazakhstan, and Uzbekistan.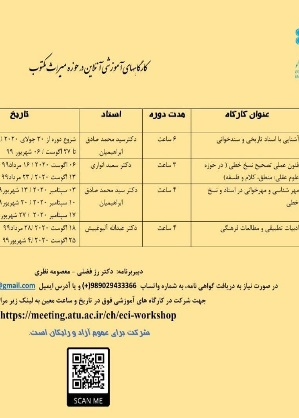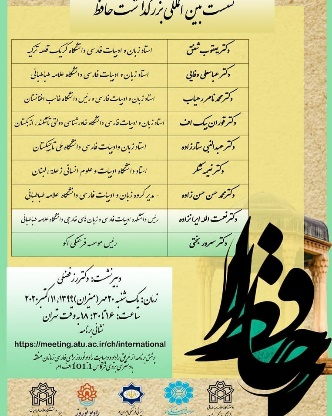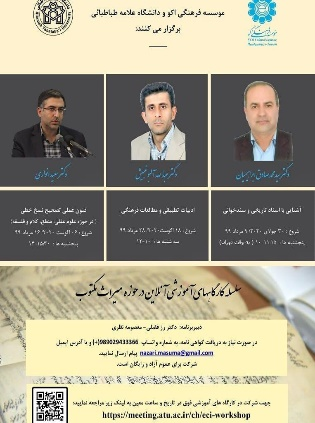 In addition to these countries, ATU has also had cooperation with other countries and tries to continue its ties with universities from Sweden, Australia, Austria, Germany, Canada, Belgium, Greece, and France, among others.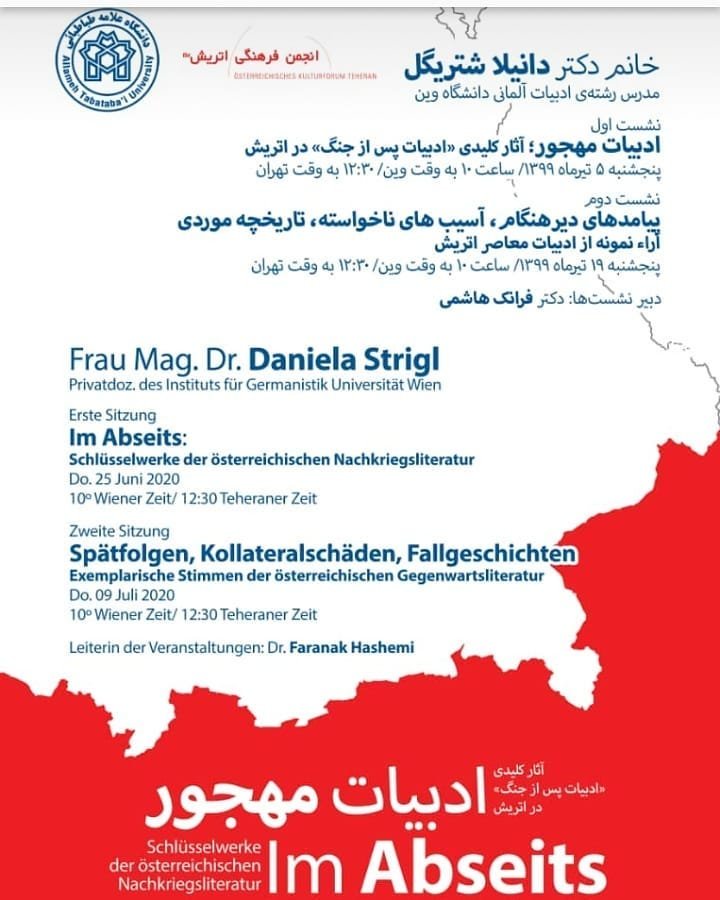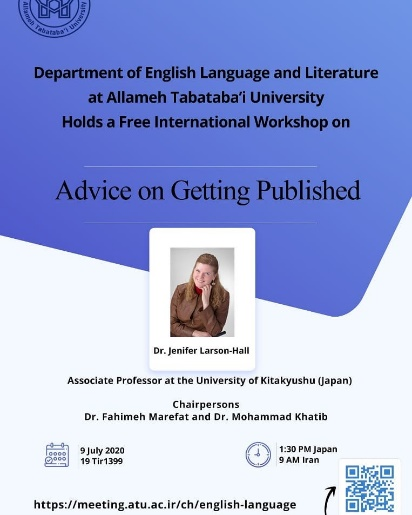 Close
Search in ATU news archive
MORE NEWS

Jan. 2, 2021
Dec. 26, 2020
Dec. 12, 2020
Dec. 12, 2020
Nov. 14, 2020
News Archive